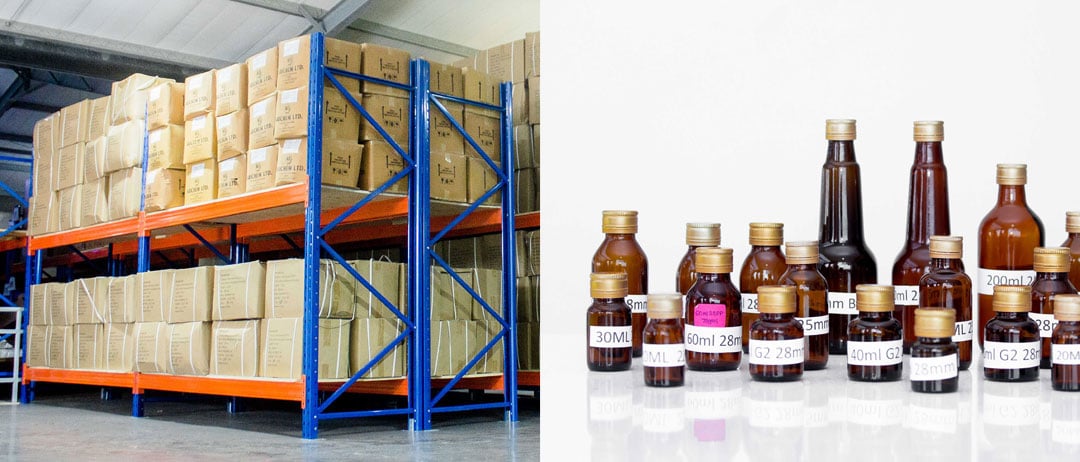 Chemical compounds and excipients bulk or otherwise just can't be delivered without proper packaging.
Arichem Limited, in addition to distributing high-quality chemical compounds and excipients for manufacturing products, also offers bespoke packaging solutions for the chemicals. All chemicals and excipients, as they are very delicate, require maximum protection and therefore need proper packaging that complies with the stipulated standards.
Packaging materials are a collection of materials that surround a chemical product from the time of its production to its final use. These include caps, vials, pumps, and sprayers.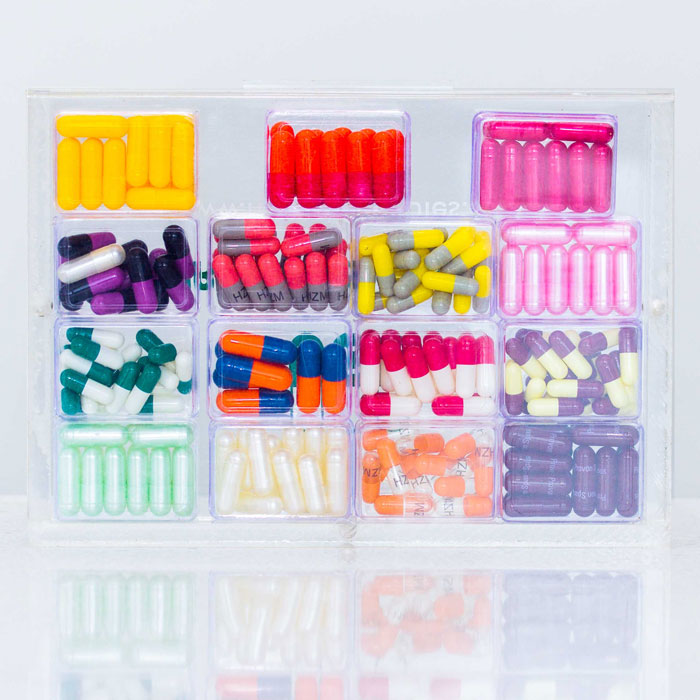 Aluminium Ropp caps Gold plain sizes: 20mm, 22mm, 25mm, 28mm, 29-35mm, 31.5/18mm
Aluminium Tear-Off Vial Seals 20mm,32mm,20mm flip off(pink)
Amber Empty Glass Bottles 20ml 22mm,30ml 28mm,40ml 28mm,60ml 25mm,100ml 25mm,100ml 28mm,200ml 25mm,520ml 25mm.
15ml and 30ml Essential oil amber glass bottles with insert dropper and a black cap.
Empty Hard Gelatin Capsules size 00, colours: grey-grey,clear-transparent, yellow-transparent, green-green transparent.
Flint Glass Jam jars 28GMS 43mm,100gms 43mm,105ml 46mm,200gms 53mm,200ml 58mm,207ml 66mm(square), 212ml 63mm, 230ml 63mm, 314ml 63mm, 330ml 82mm, 370ml 63mm,384ml 66mm (square),500gms 63mm,720ml 82mm ,1000ml 82mm,14000m 82mm,2100ml 82mm
Aluminum Lug Caps pop up Plain Gold/Black/White/Silver/Red/ :30mm,38mm,43MM, 46mm, 53MM, 58mm, 63MM, 66MM, and 82MM.
Measuring Plastic Cups 22mm, 25mm, 28mm - 10ml granulated at 2.5ml; 5ml, 10ml.
Measuring spoons granulated at 2.5ml and 5ml.
Rubber Stoppers,13mm, 20mm Poly Bromo Butyl: Grey colour
Rubber Discs, Poly Bromo Butyl: Grey colour 20.5mm
Rubber Droppers 22mm, 25mm individually wrapped, black teat, granulated at 0.25ml, 0.5ml 1.0ml
Laminated security seals 21mm, 26.5mm, 26.7mm, 27.7mm, 37.7mm
PP Vial Bottles autoclavable 100ml 20mm
Plastic Vaginal applicators
Lotion pump no.28/410 white-white (umbrella), white-white (normal), black-white (normal)
Lotion Pumps clear with clear housing No. 28/410-UMBRELLA
Lotion pump No. 28/410 White-clear transparent, yellow, light blue, green and pink transparent-UMBRELLA
Lotion pumps white long mouth (sanitizer) No.28/410
Trigger Sprayer White No.28/410, blue-white-blue No.28/410(500ml),blue/white/blue (1ltr), Clear- 28/410.
Fine mist sprayer 18/415-Clear
Fine mist sprayer No. 24/410 Red, Clear, Green, Yellow, Dark Blue, Light blue, Black, Silver and Gold.
Fine mist sprayer, No. 28/410 – Red
Why choose effective Packaging?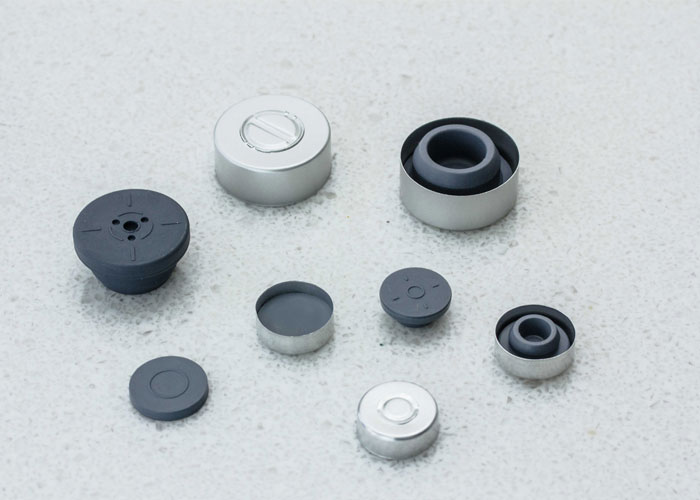 Arichem Limited is your reliable packaging solution. We understand the needs of the markets that our products are represented in and are committed to delivering value-added, sustainable, and cost-optimizing packaging that meets your requirements.
The quality of packaging for chemical compounds is critical to the quality of such products. Appropriate packaging is important for:
Acting as a barrier to protect them from interacting with external influences like light, moisture, vapor, temperature, and other variations that are bound to alter the original properties of the chemical compound.
Protection from biological contamination from other chemical compounds.
Protection from physical damage as a result of vibration and shock among others.
Information transmission through their labels. All chemical compounds should be labeled for identification and instruction of use purposes.
Convenience. Different types of packaging integrate features that make their handling, use and re-use, disposal, closing and opening, as well as sale convenient.
Our range of packaging materials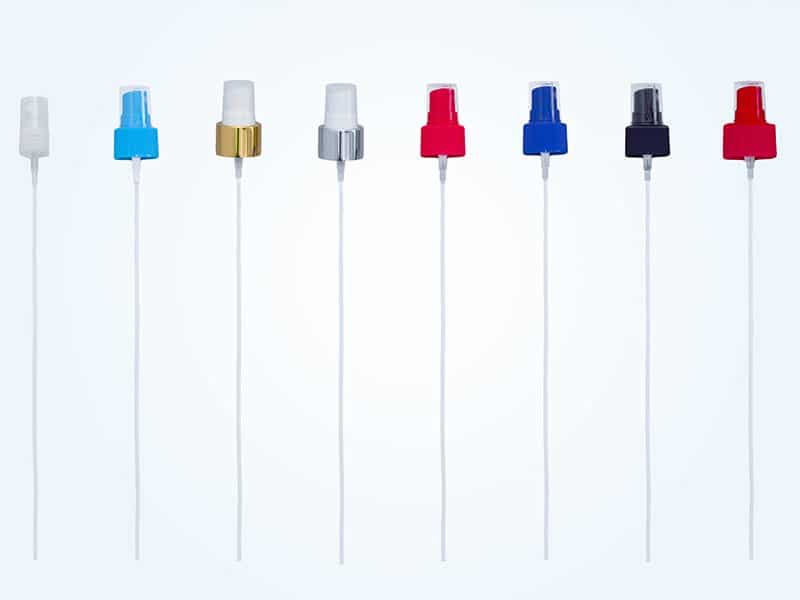 Arichem Limited provides the packaging industry with a wide range of materials and solutions. This includes all the materials that you would want to protect, display, and conveniently dispense your product whether pharmaceutical, cosmetics and self-care, food and nutrition, beverages, or agrochemicals.
Our packaging materials are available in a wide range of colors and quantities to meet the needs of all levels of manufacturers. The packaging solutions offered by Arichem Limited include:
Caps, inserts, and closures including Ropp caps, tear-off vial seals, lug caps, rubber stoppers, rubber seals, and laminated security seals
Vials, autoclavable PP Vial Bottles
Jars and bottles including essential oil glass bottles, flint glass jam jars
Capsules, hard gelatin capsules
Granulated measuring spoons and plastic measuring cups
Vaginal applicators
Lotion pumps
Sprayers including trigger sprayers and fine mist sprayers

Packaging: Presentation and information
Packaging also plays an all so important role in information transmission. Hence a package that complies with the stipulated standards should be able to display information about the chemical compounds it contained inside it. This is through labeling or insets. Information provided on the label should include:
The name, quantity, strength, physical description, and other identification features of the product.
Also, some labels include directions for use, re-use, storage, and disposal, as well as cautionary instructions where applicable.
Finally, and very important, the label information should include the date of dispensing, period of use, and expiry date.
The labels of finished products that contain chemical compounds should indicate:
The name of the products
The active ingredients it contains alongside individual contents quantities and net contents
Details of the manufacturer including name and address
Manufacturer batch number which is important for tracing
Expiry date
Use, storage, and disposal instructions as well as other precautions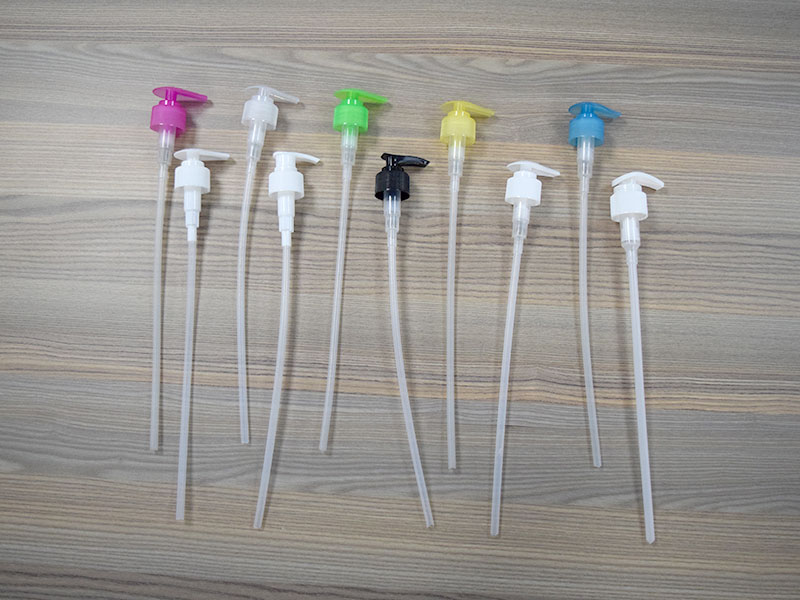 Selecting the right packaging solution for your products
The kind of packaging materials used for products should be selected based on the below considerations. These considerations should be borne in mind throughout a chemical compound's shelf-life.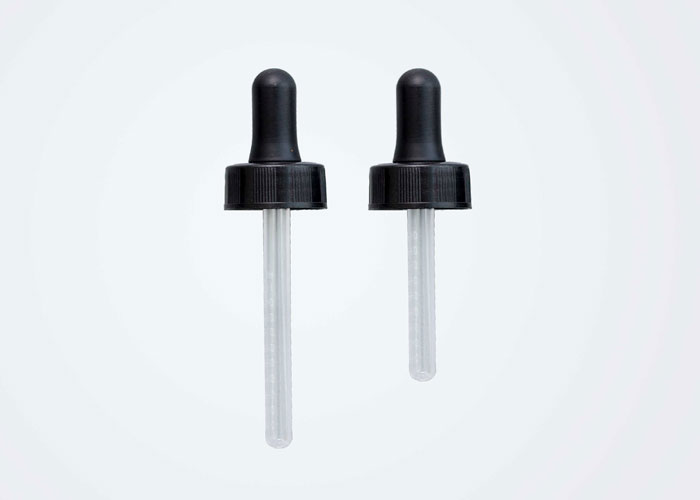 They should not interact with the product through chemical reactions, leaching, or absorption as this is bound to produce adverse effects on the product and compromise its state, purity, and shelf-life.
The product contained should not affect the packaging material, alter its properties, or compromise its protective capabilities.
Packaging containers should be well-sealed or closed to protect the contents from loss or extraneous matter resulting from storage, shipment, or handling.
Tightly sealed packaging containers should prevent the loss of content, extraneous matter, as well as efflorescence and evaporation during storage, handling, or shipment.
Hermetically closed containers, in addition to preventing loss of content and extraneous matter, should also be impervious to air and external gases.
For all your Packaging Materials Solutions
There is certainly a relation between the quality of chemical products and the quality of packaging. Poor quality packaging materials may end up compromising the high quality of the products.
For this reason, Arichem Limited supplies not only the highest quality chemical compounds and excipients, but also the highest quality packaging materials all under one roof. 
Both of these products are subjected to the same quality assurance processes and procedures to guarantee the highest products for the end-users and ultimately, satisfied customers. Get started today…