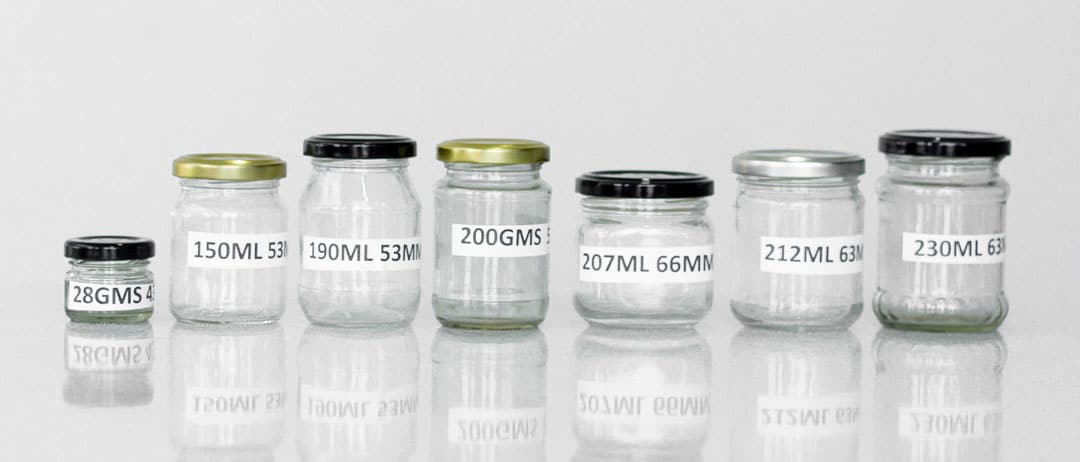 Other than plastic, glass containers are the primary packaging materials used by the pharmaceutical, agrochemicals, cosmetics, food and nutrition, and all the other industries that we supply with chemical compounds across the region.
They are an excellent packaging option in these industries because they are generally safer than plastic hence considered GRAS (Generally Recognized as Safe).
Glass jars will allow for visibility of the products they hold and are easily sterilized. Our amber glass jars offer additional protection for UV light-sensitive products.  Overall, glass jars are 100% recyclable. Another notable advantage specifically delivered by glass jars is that they are the best choice for solid chemicals.  
Arichem Limited offers an extensive range of well-designed glass jars with several form and function features to guarantee safe storage, transportation, and administration of the content that they hold.
Because glass jars come into direct contact with the products they hold, we take every necessary step to ensure that we only source premium glass jars and bottles with closures that you can rest assured will protect the contents from oxidation, evaporation, or contamination as well as loss or leakage of hazardous or valuable content.  
Arichem Limited's inventory of glass jars with a range of closures includes tubular containers, ampoules, vials, and much more. 
Why do we recommend glass jam jars for packaging formulations?
We know that glass material is brittle yet it is the most preferred packaging material for packaging formulations and products made out of chemical compounds. This is because glass is a transparent material that allows light to pass through. Thus the product inside of the glass is clearly visible.
Glass is also resistant to temperature. A property that is critical particularly in the pharmaceutical and agrochemical industries where some products need to be maintained at certain temperatures to retain their properties.
Glass is impermeable to moisture, gases, microorganisms, or odors. This reduces the risk of the encased products being contaminated ultimately reducing the risk of harming the end-users.
Glass is easily sterilized. Because glass has a high melting point, it can withstand high temperatures and can therefore be sterilized without fracturing using heat-based techniques such as dry and moist heat.
Glass containers are available in a wide range of shapes and sizes. This speaks of its ability to be fabricated into various shapes and sizes.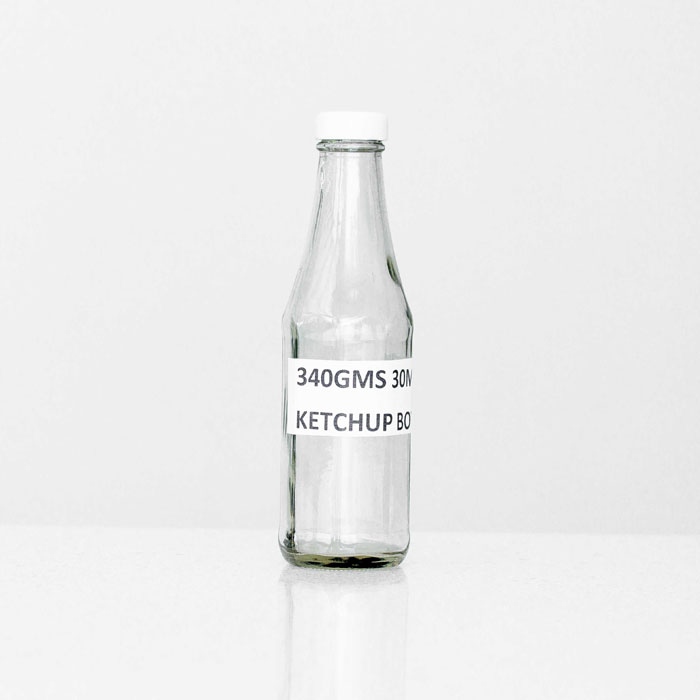 Did you know?
Glass is an amorphous inorganic material comprising mostly silicates, lime, and soda, which when heated at high temperatures and then cooled to a rigid state, solidifies without crystallizing. In the literal sense, glass resembles a frozen liquid.
Glass jars in the chemicals industry are typically made of borosilicate glass containing boron trioxide and silica as the main constituents that form glass. Glass jars are also made of soda-lime-silica glass.
Glass containers, after melting glass, can be formed through blowing, drawing, pressing, or casting depending on the type and shape of glass required.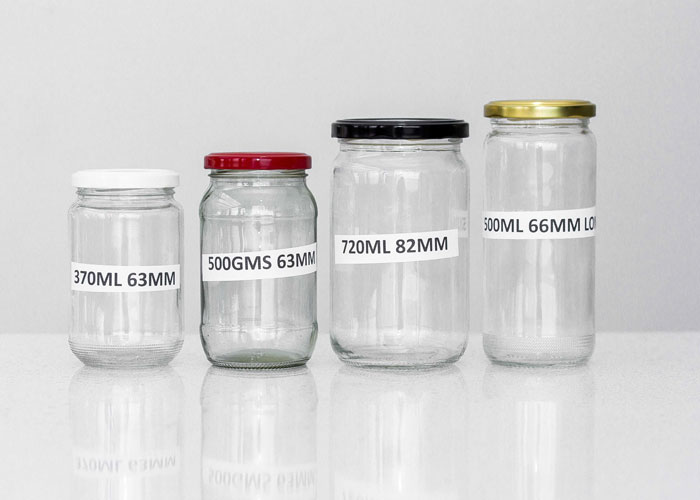 Glass materials used for packaging chemically formulated products are classified as types I, II, III, and IV based on their hydrolytic resistance.
These are borosilicate glass containers containing 80% silica, 10% boric oxide, and trace amounts of sodium oxide and aluminum oxide. Type I glass bottles have high hydrolytic resistance and thermal shock ability.
For this, they are suitable for both parenteral and non-parenteral preparations with acid, neutral, and alkaline PH. Thus most tubular glass vials, pre-fillable syringes, ampoules, and small volume parenteral and diagnostic reagent glass bottles will be type I.
These are basically treated soda-lime glass, soda-lime-silica glass, or de alkalized soda-lime glass. Type II glass containers have high hydrolytic resistance and a lower melting point compared to Type I glass bottles. For this reason, Type II glass bottles are best suited for both parenteral and non-parenteral acidic and neutral PH preparations. Molded glass intravenous bottles are Type II bottles.
Class III glass containers 
Class III glass containers are made of regular untreated soda-lime glass and as such have an average hydrolytic resistance. They comprise 75% silica, 15% sodium oxide, and 10% calcium oxide. Type III glass products include molded glass syrup bottles and tablet containers and are suitable for non-parenteral and non-aqueous preparations and powders.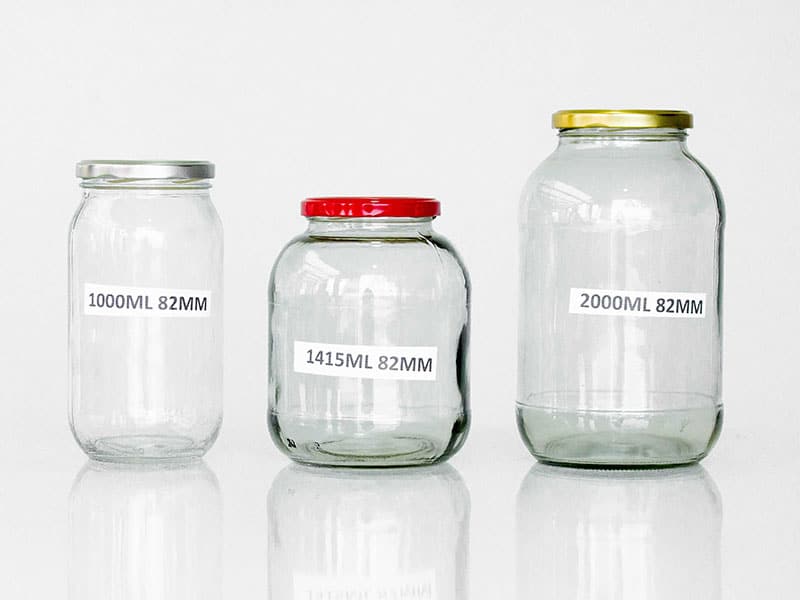 With a comprehensive range of glass jars and a variety of closures, Arichem Limited always strives to meet the diverse needs of its customers. Whether you need borosilicate or soda-lime jars, reagent bottles, amber or clear glass bottles, type I, II, or III bottles, Arichem Limited's portfolio of glass jars contains all these and much more. Our jars and bottles are available in a wide variety of shapes, sizes, and properties to suit your most specific business requirements.
Our glass jars and bottles line of products includes the following categories:
Round, square, and media glass bottles
Reagent, dispensing, and centrifuge specialty bottles for liquids, solid chemicals, and reagents.
Frosted glass jars for packaging bath and body care products
Bottle caps, stoppers, and cork closures
Borosilicate and soda-lime general-purpose jars and jars
Safety-coated jars and bottles
Spray bottles
Petroleum bottles
Glass jars and bottles are available with or without closures based on customer requisition. Arichem Limited also offers bottles in a range of neck finishes and sizes (with or without graduations) from small 15mls to larger quantity bulk containers, to meet very specific customer needs.
Are you looking for utmost safety? Our safety-coated glasses offer just that. They are easy to grip and harder to break for safe handling, filling, containment, and shipping.
For all your Packaging Glass Jam Jars and Bottles Solutions
There is certainly a relation between the quality of chemical products and the quality of packaging. Poor quality packaging materials may end up compromising the high quality of the products.
For this reason, Arichem Limited supplies not only the highest quality chemical compounds and excipients, but also the highest quality packaging glass jam jars and bottles all under one roof.
All our products are subjected to the same quality assurance processes and procedures to guarantee the highest products for the end-users and ultimately, satisfied customers. Get started today…