Much of the food we eat is processed and the convenience that they offer is invaluable. Else, we would have to grow, harvest, and prepare all the food that we consume which is rather cumbersome and to a large extent, next to impossible.
The function of colouring in products is not merely to add a fun and bright appeal but also to create a matching colour profile for specific flavours and ultimately create a logical link between the infused colour and the taste or aesthetic value in products. For instance, we expect that orange flavours go with the orange colour therefore it makes sense that orange-flavoured products are orange in colour.
Arichem Limited distributes only certified food colorants that have undergone rigorous standards of safety and approved as safe for human use. We stock a wide range of water soluble and water-insoluble colour additives, lake pigments useful in the cosmetics, food, and pharmaceutical industry to meet your specific manufacturing needs.
View Products
Apple green color 100% dye content
Acid Blue80(acid resistant brilliant blue)
Brilliant Blue color 92.86% dye content
Caramel Liquid Type IV
Egg Yellow color 100% dye content
Carmoisine color 91% dye content
Tartrazine Yellow color 88.64% dye content
Ponceau 4R color 86%dye content
Sunset yellow colour 89% dye content
Color Quinoline Yellow
Colour Raspeberry Red
Color Erythrosine 50% dye content
Color Dark Chocolate Dark Brown
Color Erythrosine 90% dye content
Colour Lake Erythrosine 18-24%
Colour Lake Ponceau 4R
Colour Lake Tartrazine Yellow
Colour Lake Sunset Yellow 20-28%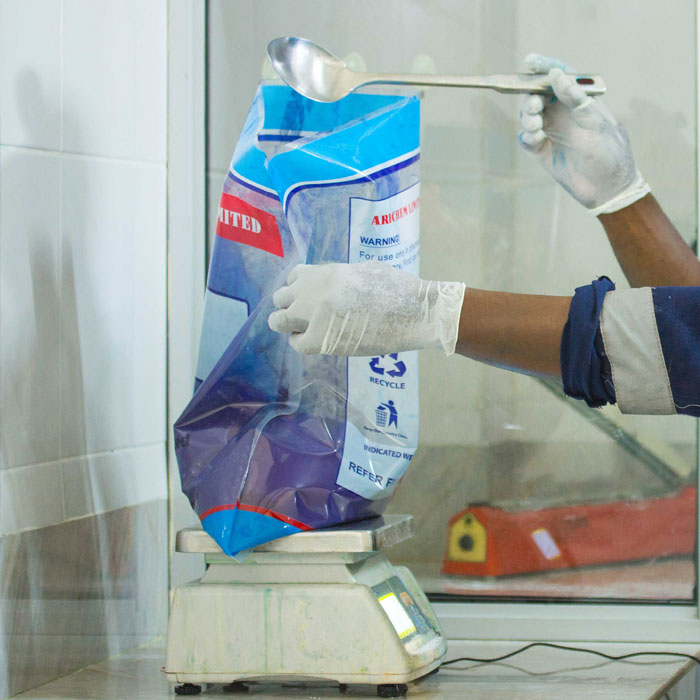 What is a colour additive?
Colour additives refer to any substance that gives colour to foods, drugs, cosmetics, or other products that we use. Processed food items like ketchup, confectionery, and soft drinks owe their colours to colour additives.
Colour additives, unlike inorganic pigments like iron oxide, are organic compounds derived from natural or synthetic sources.
They are typically very concentrated such that they only need to be used in very minute amounts to achieve the required colour profile in products. For this reason, colour additives are considered safe for human and animal consumption.
Regulations may require that artificial food colouring used as chemical ingredients during manufacturing be certified as safe for consumption and full information including the chemical identity of the colour additive be indicated in the product label to inform the consumer.
Furthermore, colour listing regulation may place a limitation on the use of colour additives that manufacturers should be keen to comply with.
Arichem Limited is committed to assisting manufacturers both with an efficient distribution network and value-added solutions whilst supplying their needed products.
Why colour additives are incorporated in processed food
The uses of colour additives across industries during production are unbounded. Colour is the number one factor of attraction of food and other products. As such, colour influences the appetite or choice of products.
Processing food alters its state to preserve it and make it safe for consumption by eliminating harmful bacteria. However, processing sometimes results in a colour loss thanks to the exposure of processed foods to high temperatures, light, moisture, air, and light during processing. For this reason, colour additives are added to processed foods to offset colour loss and by restoring their natural colours and the appeal that comes with these colours which form part of the consumption experience.
Types of colour additives
There are two broad categories of food colours, natural food colouring, and artificial food colours.
Natural colours
Natural colours are non-certified meaning that they do not need a certificate to distribute. Natural food colouring agents are extracted from plants, animals, and minerals other than coal and phenol. Unlike synthetic colorants which are additives, natural food colours are foods or ingredients.
Widely used natural colours include:
Annatto – Yellow colour
Anthocyanin – Deep purple to blue colour
Beets – bluish-red to brown colour
Caramel -Yellow to tan colour
Carmine – Bluish red
Chlorophyll – Green colour
Beta Carotene – yellow to orange to deep red colour
Turmeric – Deep or bright yellow colour depending on the intensity
Saffron – Yellow to orange colour
Artificial Colouring
Artificial colours are those that have been formulated in the laboratory and usually come in a wider array compared to natural colours. They are subject to certifications, regulation, and approval by the relevant authorities.
Certified artificial food colourings are of two types.
Dyes
Dyes are water-soluble substances that manifest their colouring power by being diluted in a solvent or a liquid and lakes which are insoluble pigments that show their colour by dispersion. Dyes do not mix with oils or organic solvents as they are water-soluble.
Dyes are available in the forms of powder, granules, liquid both aqueous and non-aqueous, paste, as well as wet-dry and diluted blends. The appropriate form to be considered for production depends on the product being manufactured including its nature, processes involved, and the conditions under which manufacturing takes place.
Food, Drug, and Cosmetic colours
FD&C colours (Food, Drug, and Cosmetic colours) fall under the category of dyes. These include:
FD&C Blue #1: Erioglaucine
FD&C Blue #2: Indigotine
FD&C Green #3: Fast Green
FD&C Red #3: Erythrosin B
FD&C Red #40: Allura Red
FD&C Yellow #5: Tartrazine
FD&C Yellow #6: Sunset Yellow
Lakes
Lakes
A lake is an insoluble pigment, manufactured by precipitating a dye (more often FD&C colour) with a metallic salt, usually hydrated alumina (aluminium hydroxide).
Lakes are insoluble substances that show their colours by dispersion in carriers like glycerine and sucrose or propylene glycol.
Lakes are available in powder and liquid forms and are useful in the production of food, pharmaceutical, and cosmetic products such as lip balms and lip gloss. Lake colorants are Stabler than dye colorants. An example is Red 40 Aluminium Lake.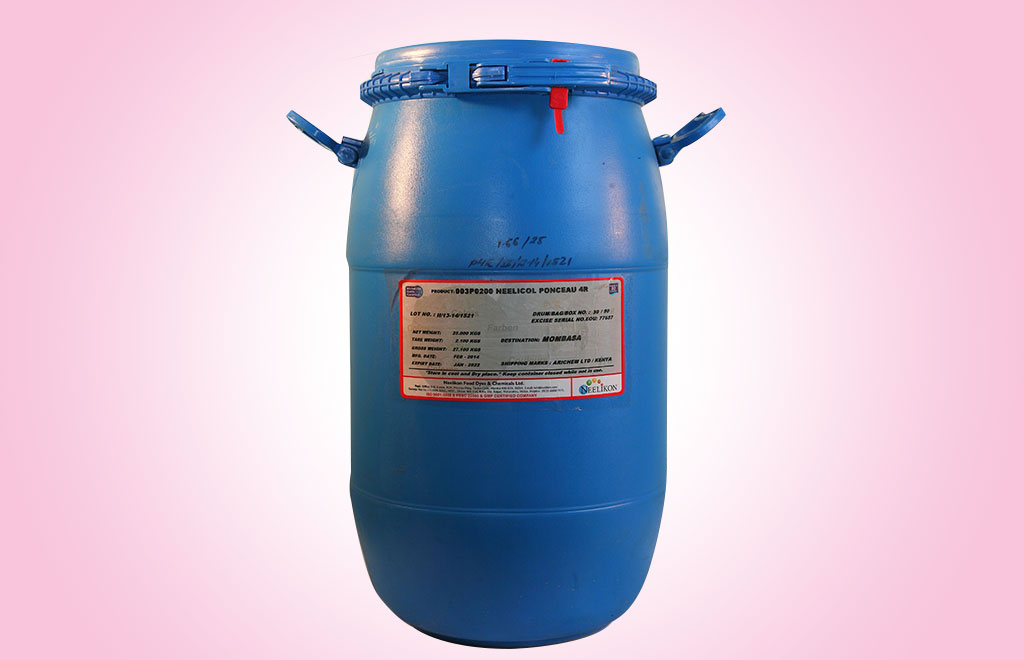 Are colour additives safe for consumption?
Yes.
Colour additives that have been tested and certified by the relevant authorities are safe for use in food, drug, and cosmetic products. Further, different types of colour additives have different applications.
Moreover, it is important as a manufacturer to be aware of the types of food and other products that can use colour additives, the allowable quantity of colour additives that should go into them, as well as the required information that should go into labelling the products to inform the consumer.
Looking for Colour Additives, Dyes, or Lakes?
Arichem Limited is an established supplier of colorants and chemicals. We are guided by our principles of responsible sourcing, commitment to quality, and a dedication to customer-oriented service.
Our professional team work round the clock to steer efficient logistics, pharmaceutical, cosmetics, veterinary, and food dye colouring and lakes, together with technical support to deliver your products across various industries.