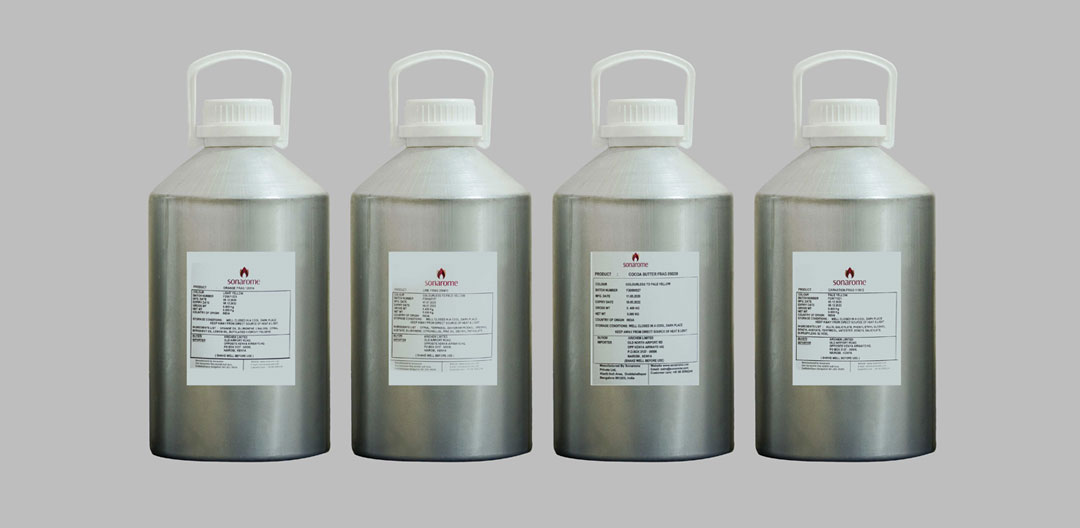 Arichem Limited is the leading supplier of fragrance and perfume chemical compounds for a range of markets including nutrition, personal care, household, flavor and perfumes, and pharmaceutical industries.
A wide array of fragrances in our portfolio, we have gone out of our way to deliver quality fragrances in their purest form sourced from certified reliable suppliers. With our well organized logistics, all our fragrances are well-handled, properly stored and maintained, and carefully packaged for our customers.
Fragrances are a combination of chemicals that create a specific scent that when incorporated into a product, give it a distinctive aroma, mostly pleasant. Behind any fragrance, is fragrance oil which is the core element.
Essential oils are naturally occurring aromatic chemicals which when variably combined creates fragrance oil.
| View Products | View Products |
| --- | --- |
| Lavender fragrance | Bubble Gum fragrance |
| Lady J fragrance | Strawberry fragrance |
| Jasmine fragrance | Apple green fragrance |
| Eternal Eagle fragrance | Apricot Peach fragrance |
| Pine fragrance | Apricot fragrance |
| Carnation fragrance | Mango Fragrance |
| Rose Fragrance | Pineapple fragrance |
| Banana fragrance | Vanilla fragrance |
| Coco butter fragrance | Orange Fragrance |
| Peach Fragrance | Lime fragrance |
| Lemon fragrance | Citrus Fragrance |
Fragrance oil is therefore a scent-producing oil, synthetically developed to mimic the aromatic properties associated with a certain authentic product, feeling, or even experience. There are limitless variations of oil groupings that can produce each of these countless scents.
Fragrance oils may be composed of one to two essential oils while others may have many more. A simple qualitative or quantitative adjustment in the percentage of each type of oil could alter the final scent considerably, creating yet another scent that is completely original compared to previous iterations.
What value does fragrance add to your product?
Emotions.  Consumer experience. Product performance.  
Fragrances in products play a critical role in improving human experiences, health, and wellness. Fragrances contribute pleasant scents to products often conjuring positive memories and triggering positive associations with their scents.
They connect us with nature, yet also capturing some unique everyday scents that cannot be found in nature. The quickening growth of the Aromatherapy industry is the strongest testament to the immense psychophysiological benefits of fragrances.
Fragrances are a factor of identity to many products. They make a product more identifiable as they are tied to our feelings and emotions. To other products, fragrances mask the unpleasant odors from the other ingredients that go into production.
Humans have enjoyed fragrances since time immemorial and today fragrances determine consumers' preferences for products and to some extent, their individuality.
At Arichem we have our hearts set on ensuring that our fragrances meet the highest standards of quality, aesthetics, and propriety.
Where are fragrance chemical compounds used?
The uses or scope of fragrances as a chemical ingredient in the manufacturing industry include, but are not limited to the following products:
Personal Care Products & Cosmetics which include and are not limited to perfumes, aftershaves, colognes, shampoos and conditioners, hair gels, hair foods, talcum powders, wet wipes, soaps, shower gels, body lotions, and deodorants.
Household Products such as scented candles, household cleaners, room sprays, toilet, and air fresheners, fabric softeners, carpet and car shampoos, vaporizers, toilet cleaners, sanitizers, and hand washes.
Others such as contraceptives.
Driven by the ethos to cultivate credibility and excellent customer service, we have slowly but surely established ourselves as one of the most distinguished, renowned, and celebrated fragrance suppliers both locally and regionally. We have established a network with a wide range of customers from large to small manufacturers who we supply with fragrances and perfumes at large, medium, or small scale levels.
At Arichem, every subsequent supply is an opportunity to more readily satisfy our customers.
Fragrance chemical categories
Fragrance development is partly art, partly science, and part craft. Scents are thereby broadly categorized mainly for purposes of convenience and not restriction. Owing to the complex and subjective nature of moods and experiences, our range of fragrances can be loosely categorized as follows:
Citrusy Fragrances. Citrusy fragrances are characterized by their zesty and fresh notes that are desired for the spring or summer months, or warmer, sunnier climates. Some fruits often found within this category are; clementine, grapefruit, lemons as well as citrusy raw materials such as lemongrass, verbena, and bergamot.
Fruity Fragrances. Fruity fragrances usually burst out with ripe, fresh edible fruity notes that feature the scent of fruits other than citruses, such as peach, black currant, mango, passion fruit, and others.
Woody Fragrances. Woody fragrances are characterized by dominant woody scents typically containing Sandalwood, Pine, Patchouli, Vetiver, and Cedarwood.
Fresh Fragrances. The fresh category comprises citrus, green, water, and fruity subfamilies. This means they have refreshing, zesty, and vibrant smells.
Floral Fragrances. Floral fragrances are, as the name suggests, scents that come from flowers. This can either be a single flower scent or a combination of different flower scents. These scents are feminine, soft, and subtly sweet
Gourmand Fragrances. Gourmand fragrances consist mainly of synthetic aroma chemicals like vanilla, chocolate, honey, or candy. Their notes are a mix of flowery or musky fragrances. Also known as sweet perfumes they smell great and can lift your mood instantly.
Herbalicious Fragrances. A scent is considered 'herbal' when it's' aromatic' in nature. Fresh & uplifting, they contain herbaceous ingredients such as rosemary, lavender, thyme, sage, basil, and more. Fresh aromatics combine these herbs with citrussy elements for an airy outdoorsy feel.
Spicy Fragrances-Warm, sensuous, mysterious, exotic sultry; these are all words often used to describe spicy fragrances. Many of the spices we use in our kitchen cabinet are the same ones we use in fragrance, like black pepper, cinnamon, ginger, clove, saffron, coriander, and cardamom.
Arichem Limited's safety compliance
Being useful chemical compounds, fragrances may as well be hazardous to both the environment and body when handled by nonprofessionals or abused. It is, therefore, our top priority to uphold the highest safety and professional standards in the handling of our products. We don't compromise on this because at Arichem, safety is no minor consideration. We are glad to have met all requirements from our regulators and proud holders of all compliance certifications and licenses qualifying us as legal dealers of fragrances.
With you in this journey
In line with upholding quality, we have put our professional quality and assurance team to task to not only to uphold the highest quality standards but also to educate our customers, upon request, about our product offerings.
We are always eager to meet your specific needs.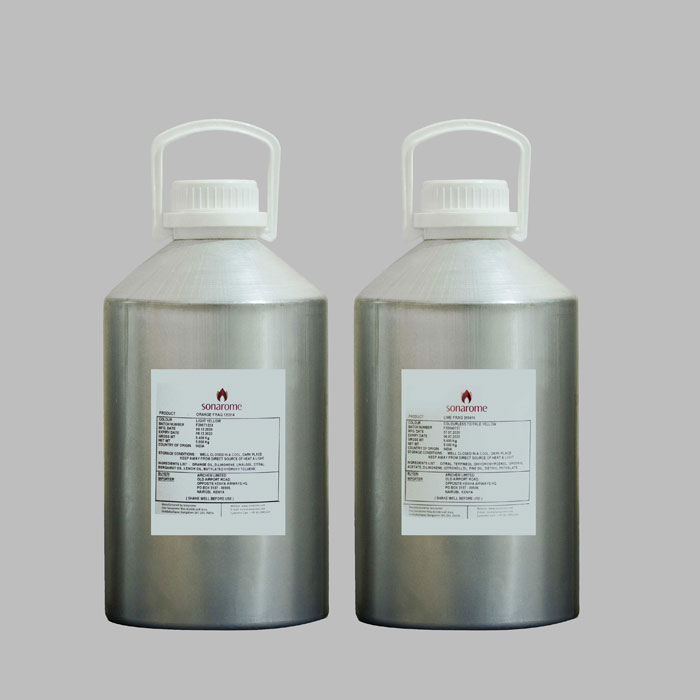 For all your Fragrance Needs
Arichem Limited manages the entire process of sourcing for approved top-quality active fragrances across the globe, storage, packaging, and distribution to manufacturers in the  cosmetics, detergents industries both locally and regionally.
In addition to providing a broad range of product offerings under this category, we also offer expert technical guidance to our customers.
Our experienced team of experts is positioned to offer customized services and solutions to meet all your needs.