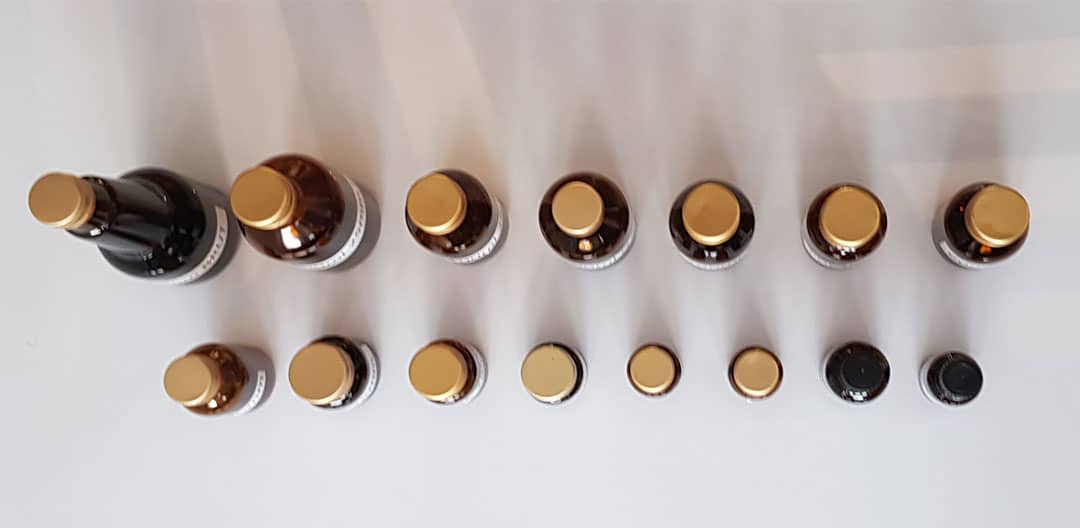 Arichem Limited is the leading supplier of essential oils.
From eucalyptus, ginger, lavender, lemongrass, to linseed oil, essential oils have been used throughout history for different purposes in different cultures. The Ancient Greeks are on record to have used aromatic oils and substances such as thyme, peppermint, cumin, and marjoram between 400 BC and 500 BC. The Indians and Chinese history record more than 700 essential oils including myrrh, sandalwood, and ginger that were used for medicinal purposes as early as 2000 and 3000 BC while the Ancient Egyptians as early as 4500 BC used essential oils in their ointments and cosmetics.
Essential oils have found their use in almost every industry as they form the key ingredients for products. This is because they possess relaxing, antifungal, antioxidant, decongestant, stimulating, pain-relieving, antiseptic, and anti-inflammatory, purifying, and anti-aging properties.
Arichem Limited is your single and reliable source of bulk essential oils. We have access to high-quality essential oils from ingredients manufacturers across the globe. We perfectly understand the needs of large and small manufacturers across the region as well as the dynamic consumer market and distribute high-quality pure essential oil ingredients for a wide range of industries. We pride ourselves in being the leading solution to the huge demand for essential oils in the region.
Arichem Limited is ready to take care of all your essential oils bulk sourcing and supply needs.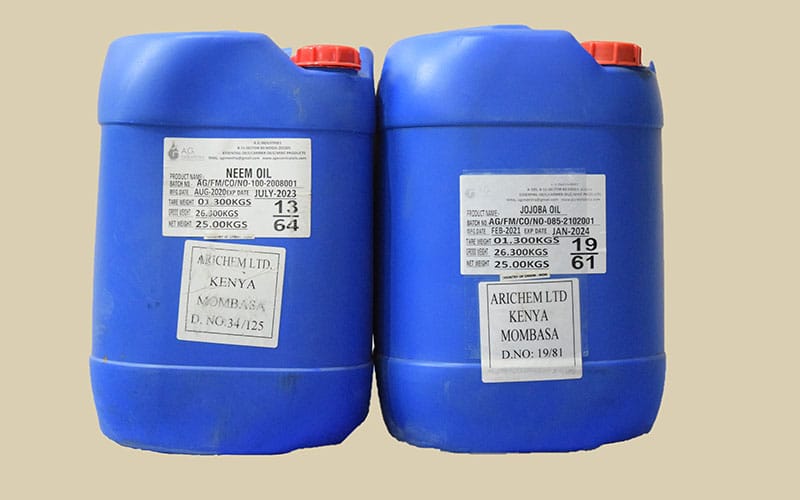 | View Products | View Products |
| --- | --- |
| Almond sweet Oil | Neem Oil |
| Aniseed Oil | Peppermint Oil |
| Avocado oil | Olive Oil Pomace |
| Argan Oil | Olive oil Virgin |
| Bergamot oil | Turpentine oil |
| Carrot seed oil | Pine Oil |
| Cardamom oil | Parmarosa Oil |
| Clove Oil | Palm Oil |
| Castor Oil (Virgin) | Rose Oil |
| Cinnamon Bark Essential Oil | Sunflower Oil |
| Eucalyptus Oil | Tea Tree Oil |
| Dill seed Oil | Rosemary Oil |
| Dill seed oil Terpenless | Vanilla Oil |
| Lavender Essential oil | Wheat germ |
| Garlic oil | Camphor Oil |
| Ginger oil | Ceder Wood Oil |
| Grape seed Oil | Aloe Vera Oil |
| Jojoba Oil | Argan Oil |
| Lemon Grass oil | Flaxseed Oil |
| Linseed Oil | Frankincense Oil |
| Macadamia oil | Hazelnut Oil |
| Mint Oil | Rosehip Oil |
What are essential oils?
Essential oils are volatile compounds with unique fragrances and flavors. These oils were extracted from organic plant matter obtained from the flowers, tree barks, roots, stems, and leaves of plants from which they get their 'essence'. They are produced through techniques such as hydrodistillation (steam, water, or combined steam and water) or through methods such as cold pressing. 
Where are Essential Oils used?
In recent times, the awareness of the value of essential oils has gained much traction in the field of alternative medicine that includes aromatherapy, homeopathy, acupuncture, herbal therapy, and more. They are also widely used in the pharmaceutical and nutraceutical, cosmetics and personal care, as well as the food and beverage industries. 
The growing awareness of the health benefits of essential oils has become a key driver in the essential oils market growth. Many people now prefer aromatherapy and other forms of alternative medicine as an effective approach to health and wellness. Also, there is a growing demand for plant-based organic products in the consumer industry. The beauty of essential oils is that they do not have adverse side effects. 
Some common uses of Essential Oils
Essential oils are used in:
Perfumes, odorants, and other personal care products
Food preservatives
Food items
Herbal medicines
Home fragrances
Cleaning products
Mosquito repellents
Discover Arichem Limited's comprehensive range of products
Aside from supplying you with the best quality essential oils with superior scent and flavor, you can leverage our competitive pricing and make the most of our comprehensive range of bulk product offerings.
Launch a successful product brand with the following essential oils. This list is just a sample of the essential oil ingredients that we supply to our clients.
Essential Oils
Peppermint oil with pain and stress-relief properties
Lemongrass oil with antibacterial, anti-inflammatory, antioxidant, and antifungal properties.
Mint Oil with antibacterial and antioxidant properties
Lavender oil with soothing and stress-relief properties
Rose oil with stress relief, antibacterial, and antifungal properties
Eucalyptus oil with antibacterial, moisturizing, and anti-inflammatory properties
Pine Oil with antibacterial, antiseptic, decongestant, diuretic, stimulant, antiviral, anti-rheumatic, deodorant, expectorant and antifungal properties
Tea tree oil with antibacterial, anti-inflammatory, antiviral, and antifungal properties
Ginger Oil with soothing and anti-inflammatory properties
Garlic oil with anti-inflammatory properties. Also, it helps to improve blood circulation
Cardamom oil with antibacterial properties
Cinnamon bark oil with anti-inflammatory, antioxidant, antibacterial, and antifungal properties
Clove oil with antimicrobial, pain-relief, and anti-aging properties
Vanilla oil with antioxidants, anti-inflammatory, and stress-relief properties.
Carrier oils
Almond oil
Castor oil
Jojoba oil
Avocado oil
Grape seed oil
Olive oil (Virgin & Pomace)
Sunflower oil
Wheat germ oil
Neem oil
Palm oil
Check out our products page to explore more essential oils available in various quantities and packages. If you do not find what you are looking for, contact us and let us help you find it.
Arichem Limited has access to a wide network of credible certified suppliers across the globe to ensure that you are getting a wide portfolio of products all from a single source, transparent supply chain, and nothing but the best. 
Our experts will hold your hands and help you make appropriate purchase decisions based on your requirements so that you do not have to worry about your product raw materials. 
It matters to us as much as it does to you that you get not just the best quality but also essential oils ingredients in their purest form so that they are safe for consumption by the end-user.
In addition to shipping and distribution of top-quality products on your behalf, Arichem Limited also offers its clients' encapsulation, packaging containers, and advisory services through its dedicated expert staff.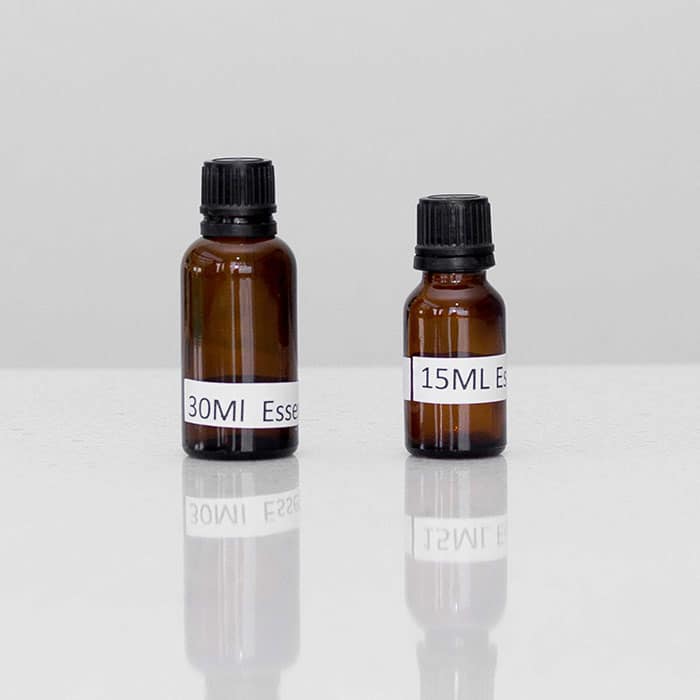 Not all essential oils are produced equal
We understand that our clients are about the highest quality and most pure essential oil ingredients. That is what Arichem Limited finds satisfaction in delivering.
We have come a long way in building our brand around great quality, quick turnaround, and excellent customer reparations, and guarantee that this is the least you can get from Arichem Limited. We have a highly trained team on call to handle and deliver your orders and queries with utmost professionalism. 
Are you ready to launch your brand or take it to the next level?
Do you need essential oils in bulk or small run quantities for your products but are unsure of the step to take? 
Do you have inquiries about any of the essential oils in our product portfolio?
Arichem Limited is your dependable consistent quality supplier
For all your Fragrance Needs
Arichem Limited manages the entire process of sourcing for approved top-quality active fragrances across the globe, storage, packaging, and distribution to manufacturers in the  cosmetics, detergents industries both locally and regionally.
In addition to providing a broad range of product offerings under this category, we also offer expert technical guidance to our customers.
Our experienced team of experts is positioned to offer customized services and solutions to meet all your needs.